In the age of streaming, the choices seem endless. With new platforms emerging and old ones evolving, it's easy to feel overwhelmed when deciding which service to invest in.  Like many of you, I've spent countless hours exploring different streaming platforms. With so many options available, it's easy to get lost.
Recently, I decided to give both Netflix and Peacock a try, immersing myself in their offerings to see which one truly resonated with my binge-watching habits.
Let me share my experience with you, comparing these two giants, so you can make an informed decision for your next movie night or series marathon.
Content Library Comparison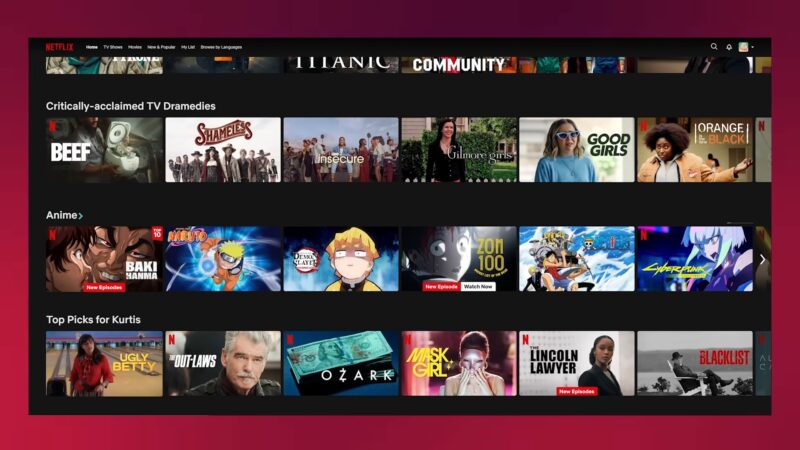 When choosing a streaming service, content is king. Both platforms offer a mix of original and licensed content, but their libraries differ significantly.
Netflix's Originals
Netflix has heavily invested in original content. Shows like "Stranger Things," "The Crown," and "The Witcher" have garnered global acclaim. Moreover, the platform's commitment to diverse storytelling means there's something for everyone, from documentaries to romantic comedies.
Peacock's Offerings
Peacock's content strategy is twofold: capitalize on NBC Universal's rich history and invest in new, original content. This means subscribers can enjoy classics and discover new favorites, like the "Saved by the Bell" reboot or the drama series "Dr. Death."
Pricing and Plans
Budget is a significant factor for many when choosing a streaming service. Both Netflix and Peacock have multiple subscription tiers, catering to different needs.
| Feature/Plan | Netflix | Peacock |
| --- | --- | --- |
| Standard with ads | – $6.99/month – Ad-supported – Watch on 2 devices – Full HD | – $5.99/month – Stream 80,000+ hours – New & hit shows, films & originals – Live sports & events – Current NBC & Bravo shows – 50+ always-on channels |
| Standard | – $15.49/month – Ad-free – Watch on 2 devices – Full HD – Download on 2 devices – Option to add 1 extra member | – Not available in Peacock |
| Premium | – $19.99/month – Ad-free – Watch on 4 devices – Ultra HD – Download on 6 devices – Option to add up to 2 extra members – Netflix spatial audio | – $11.99/month – Ad-free (with limited exclusions) – Download & watch select titles offline – Local NBC channel LIVE 24/7 |
User Experience and Interface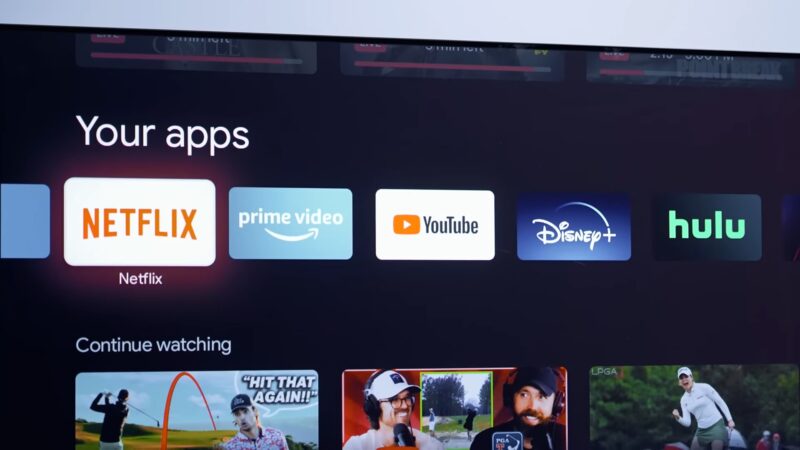 A streaming service's interface can significantly impact user satisfaction. Both platforms have invested in ensuring their interfaces are user-friendly.
Netflix and Its User-Friendly Design
Netflix's interface is intuitive, with content categorized by genre, popularity, and original productions. Its algorithm also offers personalized recommendations, making content discovery seamless.
Peacock's Navigation
Peacock's interface is clean and straightforward. It categorizes content into channels, trending, and genres. While it might not have Netflix's advanced recommendation system, its layout is intuitive, especially for those familiar with traditional TV channels.
Exclusive Features
Beyond content, exclusive features can be a deciding factor for many users. Both Netflix and Peacock have unique offerings that set them apart.
Netflix has ventured into interactive storytelling with titles like "Bandersnatch" and "You vs. Wild." These allow viewers to make decisions for characters, leading to multiple story outcomes, and providing a unique and engaging viewing experience.
On the other hand, one of Peacock's standout features is its integration of live TV. Subscribers can watch live sports, news, and events, bridging the gap between traditional television and streaming.
Offline Viewing Capabilities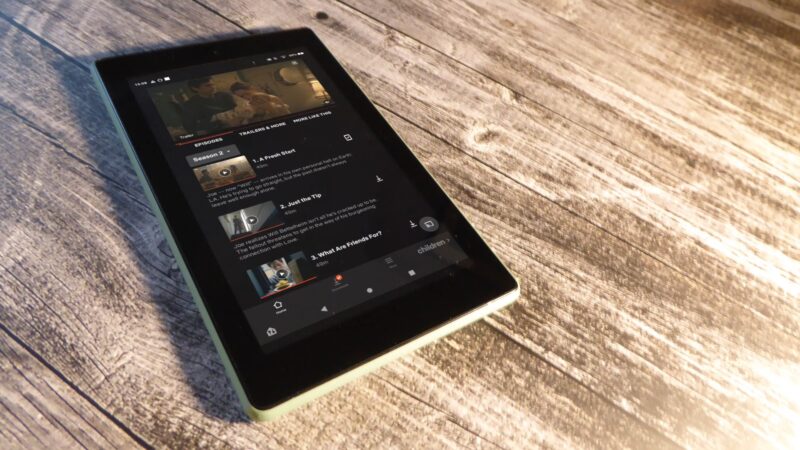 In today's on-the-go world, the ability to download content and watch it offline is crucial for many.
Netflix allows users on all paid plans to download content and watch it offline. This feature is especially handy for those traveling or in areas with spotty internet connections.
Peacock Premium and Premium Plus subscribers can also download content for offline viewing. However, it's worth noting that not all content is available for download due to licensing restrictions.
Parental Controls and Family Viewing
For families, parental controls are a significant consideration. Both platforms offer tools to ensure children access age-appropriate content.
Family Profiles
Netflix allows users to create multiple profiles under one account, each with its viewing preferences and recommendations. Parents can set up kids' profiles with specific age restrictions, ensuring they only see suitable content.
Parental Settings
Peacock also offers robust parental controls. Parents can create a PIN to restrict certain content based on age ratings. Additionally, there's a dedicated kids' section, ensuring a safe viewing environment for younger audiences.
Device Compatibility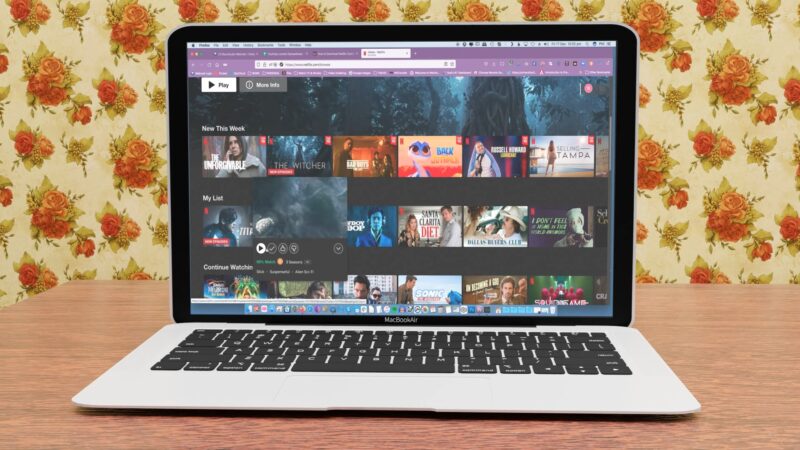 The range of devices a streaming service supports can influence a user's decision, especially for those with various smart devices at home.
Netflix's Wide Device Support
Netflix is compatible with a vast array of devices, from smart TVs and gaming consoles to smartphones and tablets. Its universal app ensures a consistent viewing experience across all platforms.
Peacock's Device Integration
Peacock is also widely accessible, supporting most major devices, including smart TVs, mobile devices, and web browsers. However, at launch, there were some notable exceptions, though NBCUniversal has been working to expand its compatibility.
Final Verdict
Choosing between Netflix and Peacock ultimately depends on individual preferences and priorities.
Why Choose Netflix?
Netflix's vast and diverse content library, combined with its user-friendly interface and wide device compatibility, makes it a top choice for many. Its commitment to original content ensures there's always something new to discover.
Why Opt for Peacock?
For those looking for a mix of nostalgic classics and new content, Peacock is a strong contender. Its free tier, combined with live TV offerings, provides a unique blend of traditional and modern viewing experiences.
FAQs
How Often Do Netflix and Peacock Update Their Content Libraries?
Both Netflix and Peacock regularly update their content libraries. Netflix typically adds new titles on the first of each month, with additional releases sprinkled throughout the month, especially for its original content.
Peacock, being a newer service, is still establishing its release patterns, but it also updates its library frequently, especially with episodes from current NBC shows and live events.
Do Either of The Platforms Offer a Free Trial Period for Their Premium Services?
As of my last update in January 2022, Netflix no longer offers a free trial for new subscribers. However, Peacock does offer a 7-day free trial for its Premium and Premium Plus tiers, allowing users to explore its paid content before committing.
Can I Watch International Content on Both Platforms?
Yes, both platforms offer international content. Netflix has a vast collection of international films and TV shows from various countries and even produces its original content in multiple languages.
Peacock, while primarily focused on American content, also offers a selection of international titles, especially from the UK, due to NBCUniversal's partnerships.
Are There Any Restrictions on Simultaneous Streaming for Either Platform?
Yes, both platforms have restrictions based on the subscription tier. For Netflix, the Basic plan allows streaming on one device at a time, the Standard plan on two devices, and the Premium plan on four devices simultaneously.
Peacock's free and Premium tiers allow streaming on one device at a time, while the Premium Plus tier permits three simultaneous streams.
How Do the Platforms Handle 4K and HDR Content?
Netflix offers 4K Ultra HD and HDR content, but only on its Premium plan. You'll also need a compatible device and a stable internet connection to stream in 4K.
Peacock, on the other hand, offers 4K streaming for select content and live events, but it's essential to check device compatibility and ensure you're on the Premium Plus tier.
The Bottom Line
After spending considerable time on both platforms, I've come to appreciate the unique strengths each brings to the table.
Netflix, with its diverse range of original content, often had me hooked on series I'd never imagined watching. On the other hand, Peacock, with its nostalgic classics and live TV offerings, felt like a comforting blend of the past and present.
In the end, my choice largely depended on my mood. On days I craved fresh, innovative content, Netflix was my go-to. But when I wanted to relive the golden days of television or catch a live event, Peacock was unbeatable.
In the midst of the streaming service rivalry, many students are eager to find out if there's an HBO Max discount for them in 2023, seeking the best deal possible.
If you're still on the fence, I'd recommend giving both a shot. After all, in the world of streaming, there's no such thing as too much content!