The year is 2023, and the charm of the movie theater remains intact despite the rise of online streaming platforms. Especially when it comes to AMC theaters, the experience is unparalleled. For students, movie outings can be an essential break from the rigors of academic life.
Luckily, AMC recognizes the importance of affordable leisure for students and offers a variety of discounts. But how does one get the coveted AMC student discount in 2023? Let's explain.
The Basics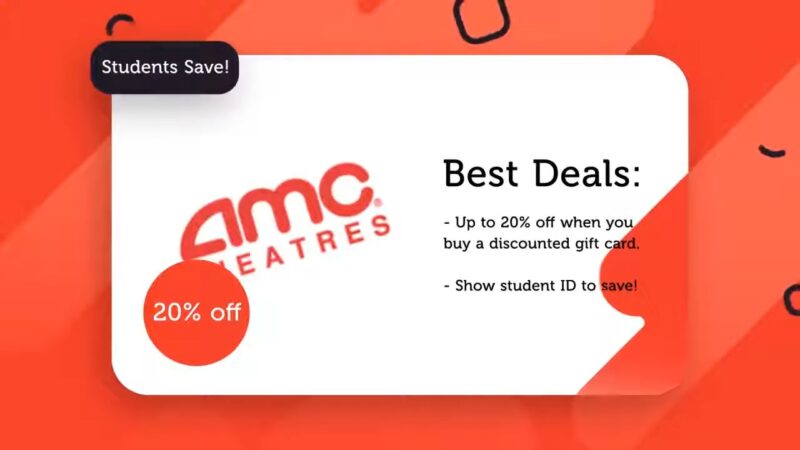 Introduced as a means to make movie viewing more affordable for students, the AMC student discount is a godsend for those on tight budgets. Before we start discussing the "how," let's understand the "what."
What is the AMC Student Discount?
AMC, one of the largest cinema chains globally, offers a student discount, allowing students to watch movies at a reduced price. By showing a valid student ID at the box office, students can avail themselves of this discount.
How much do you save? The exact amount varies depending on the theater's location and the time of the show. However, on average, students can expect to save anywhere from 15% to 30% off the regular ticket price.
Who is eligible? Primarily, the discount is for current high school and college students. Ensure your ID is up to date, as expired IDs won't be accepted.
When Can You Use the Discount?
Not every show is eligible for the student discount, and not every day either. Here's a quick rundown:
Days of the Week: Typically, the discount is available on Thursdays. However, this might vary by location, so it's a good idea to check your local theater's policy.
Movie Releases: New releases, especially blockbuster films, might not have the discount applicable for the first few days or even weeks. It's always wise to check in advance to avoid any disappointment.
Steps to Avail the AMC Student Discount
Having a student ID isn't the end. There's a process to follow. However, worry not, as it's relatively straightforward.
Before Heading to the Theater
There are certain things you need to ensure before you decide to hit the theater for your movie.
Check the AMC Website or App: AMC often updates its policies and eligible shows for student discounts on its website or app. This ensures you don't end up at the theater for a show that doesn't offer a student discount.
Ensure Your ID is Valid: As mentioned earlier, an expired student ID is a no-go. Also, some theaters might ask for a secondary form of ID for age verification, so keep that in mind.
At the Theater
Now, once you're at the theater, the process is pretty straightforward.
Visit the Box Office: Even if you've made a reservation online, you will need to go to the box office to get the discount applied to your ticket. Show your valid student ID, and voilà, you're all set to enjoy your movie at a discounted rate.
Opt for Traditional Screenings: While AMC offers discounts for students, these are primarily for standard 2D screenings. IMAX, Dolby Cinema, and other special formats may not have student discounts. If unsure, always ask the box office attendant.
Tips and Tricks for Maximizing Your Savings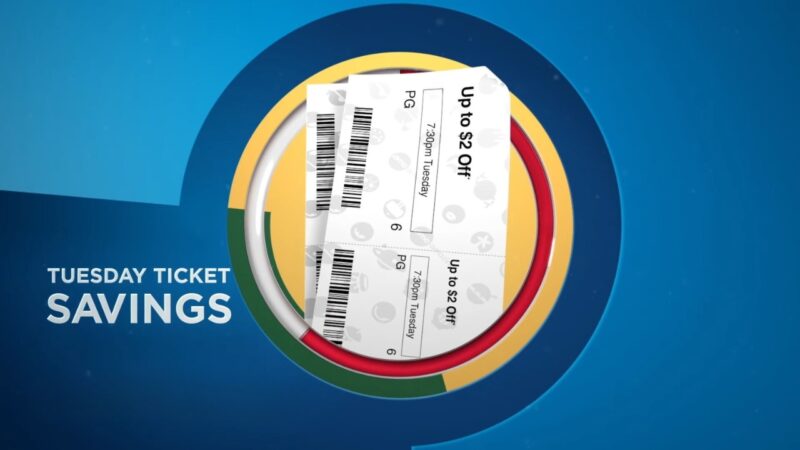 Apart from the regular student discount, there are ways to get even more bang for your buck.
Combine with Other Deals
AMC often has various deals and promotions running.
Stubs Membership: AMC Stubs, the loyalty program of the theater chain, can provide additional benefits. For instance, members often get free refills on large popcorn and discounts on Tuesdays. If you're a regular movie-goer, consider joining.
Special Promotions: Occasionally, AMC runs special promotions where they might offer even deeper discounts for students. Keep an eye out for these.
Group Discounts
Sometimes, watching movies is better with friends, and AMC recognizes this.
Group Bookings: If you're planning to go in a group, AMC often offers discounts for group bookings. The specifics can vary, but groups of 20 or more generally get some benefits. Reach out to your local AMC in advance to understand their group booking policies.
Fundraisers: AMC also provides opportunities for schools and colleges to run fundraisers where a portion of the ticket sales goes back to the institution. If you're part of a club or organization, this might be an excellent way to mix leisure with some beneficial fundraising.
Other Money-Saving Strategies at AMC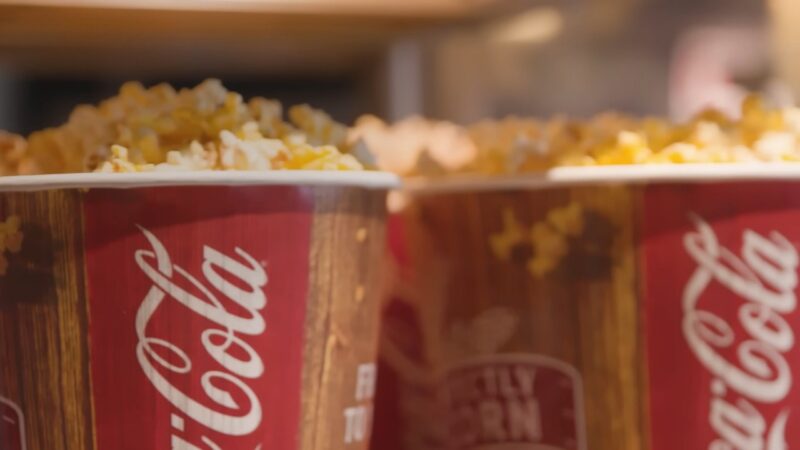 While the student discount is a significant benefit, it's not the only way to save when catching a flick at AMC. Here's how you can maximize your movie experience without minimizing your wallet contents.
Matinee and Weekday Shows
There's a reason why people love catching a movie in the middle of the day or during weekdays.
Reduced Prices: AMC, like many theaters, generally offers lower ticket prices for shows before 5 pm. So, catching a matinee can be a double win – fewer crowds and more savings.
Less Crowded: Apart from the cost benefits, early shows or weekday screenings are less likely to be crowded, giving you a more relaxed viewing experience.
Gift Card Deals
Gift cards aren't just for gifting – they can be a savvy shopper's best friend.
Purchase Discounted Gift Cards: Websites like Raise or Gift Card Granny often have AMC gift cards available for less than their face value. This can be a great way to save a few extra dollars on your movie outing.
Promotional Offers: Sometimes, AMC or other retailers offer promotions where you might get a bonus card with a gift card purchase. It's like getting free money for your next movie trip!
Beyond the Theater: Streaming with AMC
With the rise of online movie streaming, AMC has stepped into the arena with its offerings. Even here, there are some money-saving opportunities for students.
Wondering about ways to save on your favorite streaming services? Check out the latest deals and discounts for HBO Max in 2023 and maximize your savings, just like you would for AMC.
AMC On Demand
AMC's streaming platform offers a range of movies, from new releases to classics.
Rent or Buy: You have the option to either rent movies or purchase them to watch anytime. Students should watch out for rental deals, which are often cheaper than buying.
Special Discounts: Occasionally, AMC On Demand offers discounts for certain movies or bundles. Combine these with your student discount for maximum savings.
Streaming Packages
Just like in theaters, the streaming world is full of packages and deals.
Bundled Packages: Sometimes, AMC collaborates with other streaming services for bundled offers, giving you more content for less money.
Trial Periods: If you're unsure about committing to a streaming service, always look for trial offers. AMC occasionally offers free trial periods for its On Demand service. Use this time to binge-watch your favorites without spending a dime.
FAQs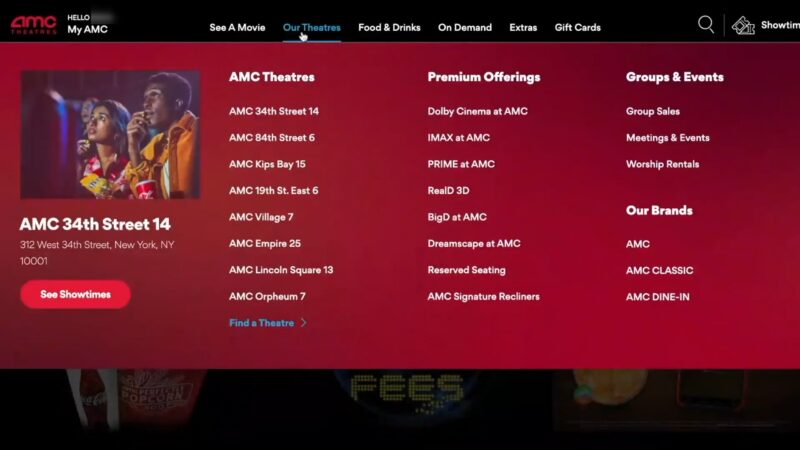 Can International Students Avail of The AMC Student Discount?
Yes, international students can avail of the AMC student discount, provided they have a valid International Student Identity Card (ISIC) or a current student ID from their educational institution. It's recommended to also carry a photo ID for verification purposes.
Is the Student Discount Applicable for Purchasing Snacks and Beverages at AMC Theaters?
The AMC student discount specifically targets movie ticket prices. However, AMC does run promotions and offers on snacks and beverages, especially for AMC Stubs members, but these are separate from the student discount.
If I'm Purchasing Tickets Online, Can I Still Get the Student Discount?
While you can reserve tickets online, the actual application of the student discount typically requires you to present a valid student ID at the box office upon arrival.
Make sure to check AMC's online booking policy to see if there have been any updates regarding this process.
Can I Use the Student Discount on Holidays or During Special Movie Events?
While the AMC student discount is available for many screenings, there might be exceptions during holidays or special movie events. It's always a good idea to check with your local AMC theater or on their official website for any blackout dates or exceptions.
Does AMC Offer a Student Membership or Loyalty Program Specifically for Students?
As of the last update, AMC offers the Stubs membership program, which caters to all its patrons, not just students. However, students can certainly benefit from joining this program to combine its advantages with the student discount.
If I'm a Part-Time Student, Am I Still Eligible for The Discount?
Yes, as long as you have a valid student ID that verifies your current enrollment as a student, whether part-time or full-time, you should be eligible for the AMC student discount.
Final Words
And there you have it! Watching movies is a delightful experience, and with the AMC student discount, it becomes even more enjoyable and affordable. Remember, always stay updated with the latest offers, keep your student ID handy, and most importantly, enjoy the show! We've recently spoke about Netflix and Peacock, so check out our article to figure out which streaming service will be better for you.