AMC Plus, renowned for its extensive collection of on-demand and live content from AMC, stands out as a popular choice among streaming services. It caters to a diverse audience with its unique mix of original programming, classic movies, and popular TV series.
Despite its rich content library, there are instances where you might decide that AMC Plus no longer fits your entertainment needs or budget. In such cases, canceling your subscription is a straightforward process.
Quick Guide to Canceling
Canceling your AMC Plus subscription can vary slightly depending on the device or platform you used to subscribe. However, the general steps are as follows:
Access Your AMC Plus Account: Log in to your AMC Plus account on the device or platform you used to subscribe.
Navigate to Subscription Settings: Look for the 'Account' or 'Settings' menu. Within this, locate the 'Subscriptions' or 'Manage Subscriptions' section.
Cancel Subscription: Find AMC Plus in your list of subscriptions and choose the option to cancel. You may need to confirm your decision.
[su_note note_color="#93e6b7″]Note: If you subscribed via a third-party service (like Apple TV, Amazon Prime, or Roku), you must cancel through that specific service.[/su_note]
Detailed Steps Based on Your Method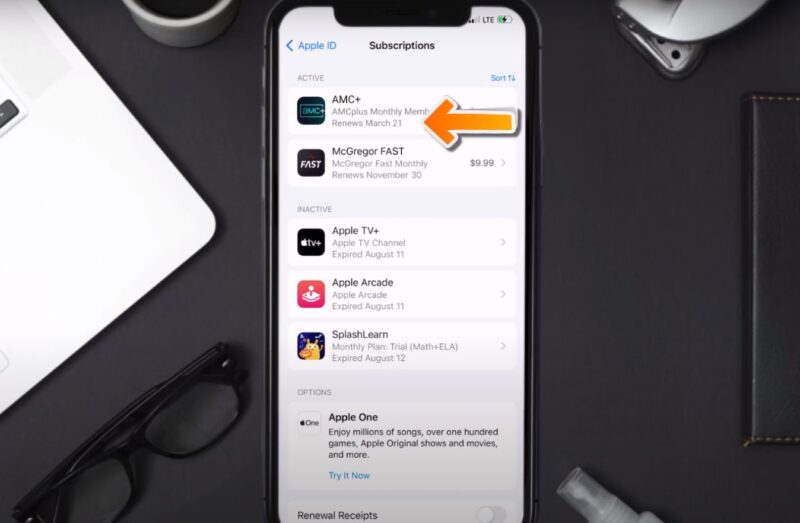 Cancelling your AMC Plus subscription is a straightforward process that can be done in a few minutes. The specific steps will vary depending on the device or platform you used to subscribe to, but the general process is the same.
AMC Plus
Visit AMC Plus Website: Open your web browser and go to the AMC Plus website.
Sign In: Click on the 'Sign In' button and enter your credentials.
Access Account Settings: Once logged in, navigate to your account settings, often found in the top right corner of the screen.
Manage Subscription: In the account settings, look for a section titled 'Subscription' or 'Billing Information'.
Cancel Subscription: Click on the 'Cancel Subscription' button. Follow any additional prompts to confirm your cancellation.
Apple (iOS Device or Apple TV)
Open Settings: On your device, open the 'Settings' app.
Apple ID: Tap on your Apple ID at the top of the settings menu.
Subscriptions: Find and select 'Subscriptions'.
Manage AMC Plus: Locate AMC Plus in the list and select it.
Cancel Subscription: Choose 'Cancel Subscription' and confirm.
Amazon Prime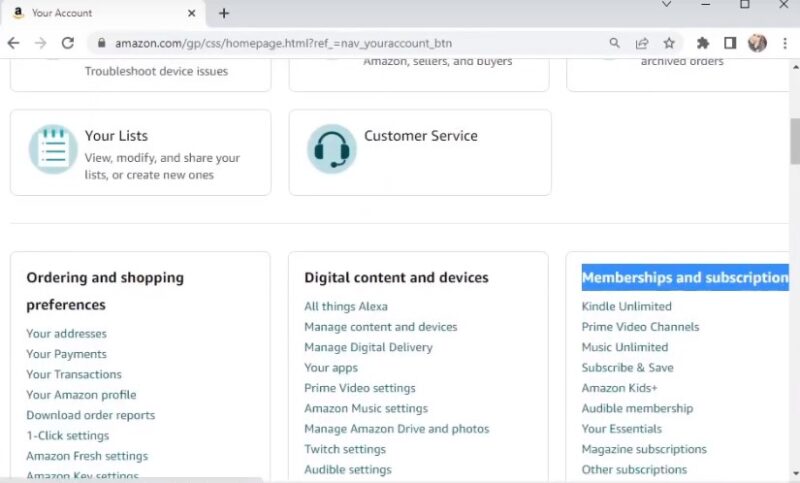 Amazon Website: Go to the Amazon website and log into your account.
Account Settings: Hover over 'Accounts & Lists' and select 'Your Prime Video'.
Channels: Click on 'Channels' under 'Prime Video' settings.
Manage Your Channels: Find AMC Plus and select 'Cancel Channel'.
Confirm Cancellation: Follow the prompts to confirm the cancellation.
Roku Users
Roku Home Screen: Navigate to your Roku home screen.
Select AMC Plus: Highlight the AMC Plus channel.
Options Menu: Press the '*' button on your remote to open the options menu.
Manage Subscription: Select 'Manage Subscription'.
Cancel Subscription: Choose 'Cancel Subscription' and confirm.
Android Devices
Open Google Play Store: Access the Google Play Store app on your Android device.
Menu Options: Tap on the menu icon (three horizontal lines) and select 'Subscriptions'.
Find AMC Plus: Scroll through your subscriptions to locate AMC Plus.
Cancel Subscription: Tap on 'Cancel Subscription' and follow the prompts to confirm.
Samsung Smart TV Users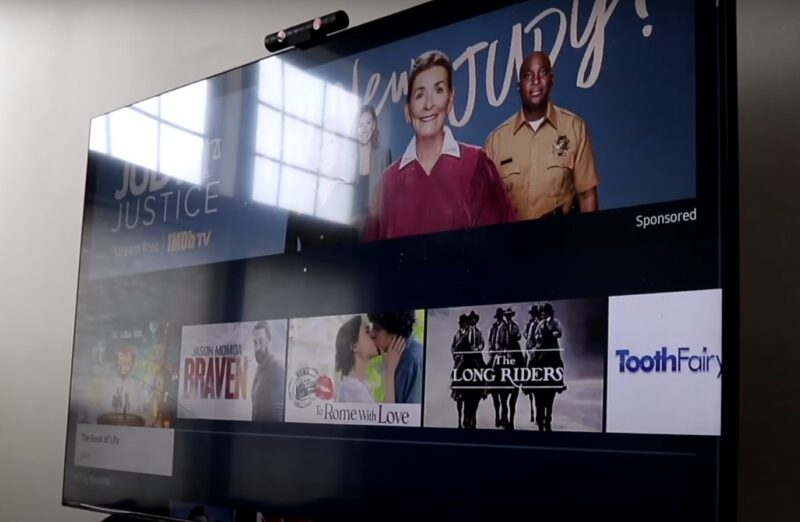 Samsung Account Menu: Press the 'Home' button on your remote and navigate to your Samsung account menu.
Subscriptions: Select 'Subscriptions' or 'Payments'.
AMC Plus Subscription: Locate the AMC Plus subscription in your list.
Cancel and Confirm: Choose the option to cancel and confirm the cancellation.
PlayStation or Xbox Consoles
Console Settings: Access the settings menu on your PlayStation or Xbox console.
Account Management: Navigate to 'Account Management' or a similar section.
Subscriptions: Select 'Subscriptions' or 'Services List'.
Find AMC Plus: Look for the AMC Plus subscription and select it.
Cancel Subscription: Opt to cancel the subscription and follow any additional confirmation steps.
Troubleshooting Common Issues
Sometimes, you might face hurdles while trying to cancel your AMC Plus subscription. Here are some common issues and how to resolve them:
If You Can't Find the Subscription
Check All Platforms: Ensure you're checking the correct platform where the subscription was initially made.
Verify Payment Methods: Sometimes, checking the payment method used for the subscription (credit card statements, PayPal, etc.) can help identify where the subscription is managed.
If Cancellation Doesn't Process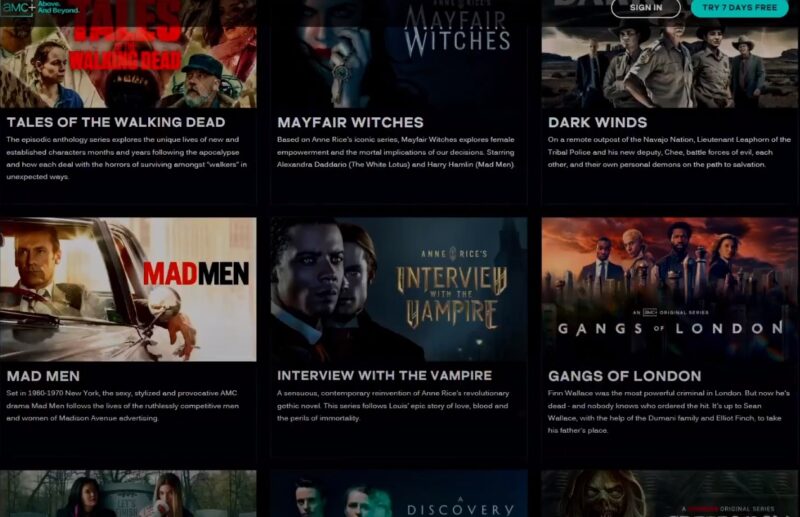 Customer Support: If the cancellation doesn't seem to process, or you're still being charged, contact AMC Plus customer support directly for assistance.
Third-Party Support: If you subscribed via a third party, you might need to contact their customer support for help with cancellation.
If You Are Charged After Cancellation
Check Cancellation Date: Ensure the cancellation is processed before the next billing cycle.
Contact Support: If charges occur after cancellation, contact AMC Plus or the third-party provider's customer support for a refund or to resolve the issue.
Alternatives
If you've decided to move on from AMC Plus, the world of streaming services offers a plethora of alternatives that cater to various tastes and preferences. Here's a look at some popular options.
Netflix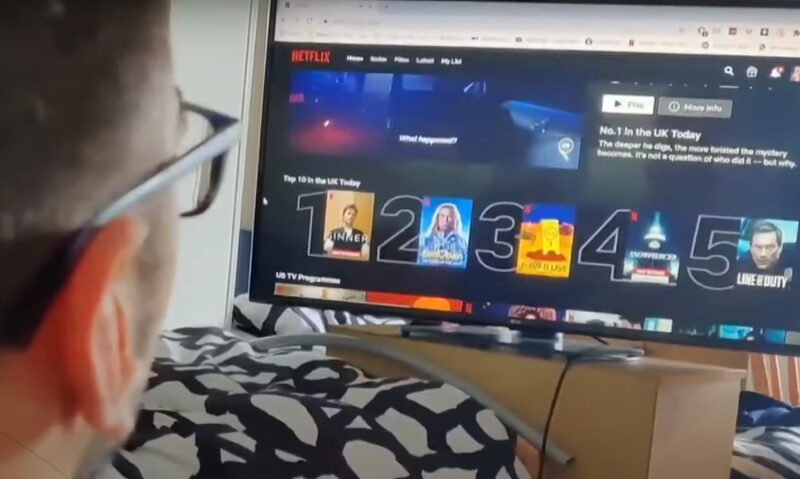 Extensive Library: Netflix boasts a massive collection of TV shows, movies, and documentaries, including a wide array of international content.
Original Content: Known for its critically acclaimed original series and films, Netflix continuously adds exclusive content to its platform.
User Experience: Offers personalized recommendations, multiple user profiles, and different streaming quality options to enhance viewing experiences.
Hulu
Blend of Live and On-Demand: Hulu uniquely offers both on-demand content and live TV, including news and sports.
Current TV Shows: It's known for streaming episodes of current TV series from networks like ABC, Fox, and NBC shortly after they air.
Bundling Options: Hulu can be bundled with Disney+ and ESPN+ for a comprehensive entertainment package.
HBO Max
Premium Originals: Home to HBO's award-winning original series and a host of special documentaries.
Diverse Library: Includes a vast selection of movies and TV shows from Warner Bros., DC, Studio Ghibli, and more.
New Releases: Often features new movie releases simultaneously with their theatrical debut.
Disney+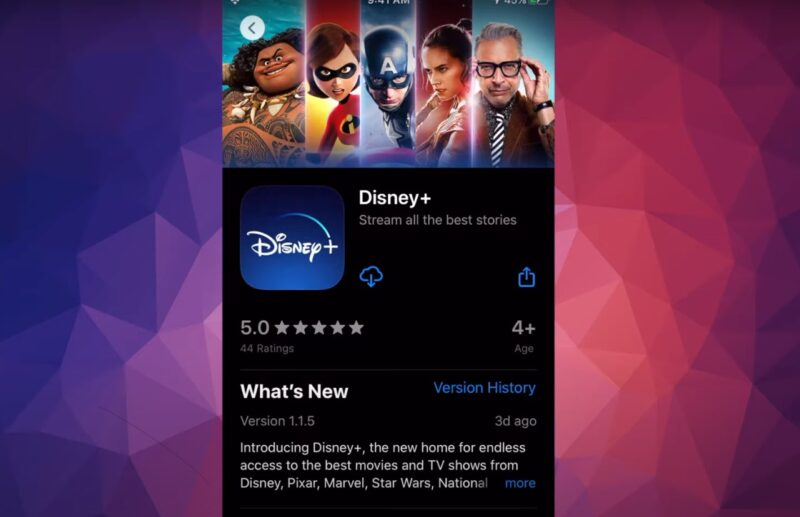 Family-Friendly: Ideal for families, with a vast collection of Disney classics, Pixar animations, Marvel movies, and Star Wars series.
Exclusive Originals: Offers original content not available on other platforms, like 'The Mandalorian' and 'WandaVision'.
Educational Content: Also includes National Geographic documentaries for an educational twist.
Apple TV+
Quality over Quantity: Focuses on a smaller but high-quality selection of original content, including series, movies, and documentaries.
Star-Studded Productions: Features content produced by and starring big names in Hollywood.
Integration: Seamlessly integrates with Apple devices and services for a unified user experience.
Each of these platforms offers unique content and features, ensuring that there's something for everyone. Whether you're looking for the latest hit series, classic films, family-friendly content, or live TV options, these streaming services provide a rich array of choices to fit your viewing preferences.
FAQ
Will I get a refund if I cancel my subscription mid-month?
AMC Plus generally does not offer refunds for partial months. Your access continues until the end of the current billing cycle after cancellation.
Can I pause my subscription instead of canceling it?
Currently, AMC Plus does not provide an option to pause subscriptions. You would need to cancel and then resubscribe when you're ready.
What happens to my watchlist and preferences if I cancel and then rejoin later?
Your watchlist and preferences are typically retained for a limited time after cancellation. If you rejoin soon enough, you may find your settings intact, and you can add some others to watch in the future.
Is there a way to cancel AMC Plus through a customer service call?
Yes, you can contact AMC Plus customer service for assistance with cancellation. However, it's often faster to cancel through the online or app-based method.
After canceling, how quickly is my access to AMC Plus content cut off?
Your access to AMC Plus content continues until the end of your current billing period, even after cancellation.
If I signed up for AMC Plus through a bundle deal, how does cancellation work?
If your AMC Plus subscription is part of a bundle (like with a cable package), you'll need to check with the provider of the bundle. In some cases, canceling one part of a bundle can affect the rest of your services.
Final Words
AMC Plus, with its blend of original shows, classic movies, and popular TV series, caters to a broad audience. If it no longer suits your streaming needs, canceling your subscription is easy, regardless of whether you subscribed directly or through a third party.
Following the steps in this guide simplifies the cancellation process, helping you avoid unnecessary charges. It's crucial to be aware of the cancellation policies for any digital subscriptions you have. Effective management of these subscriptions ensures your entertainment expenses match your current lifestyle.
If you're exploring other streaming services, there's a wide variety to choose from that might better meet your preferences.